Medical research: "a major innovation in the treatment of Stress Urinary Incontinence"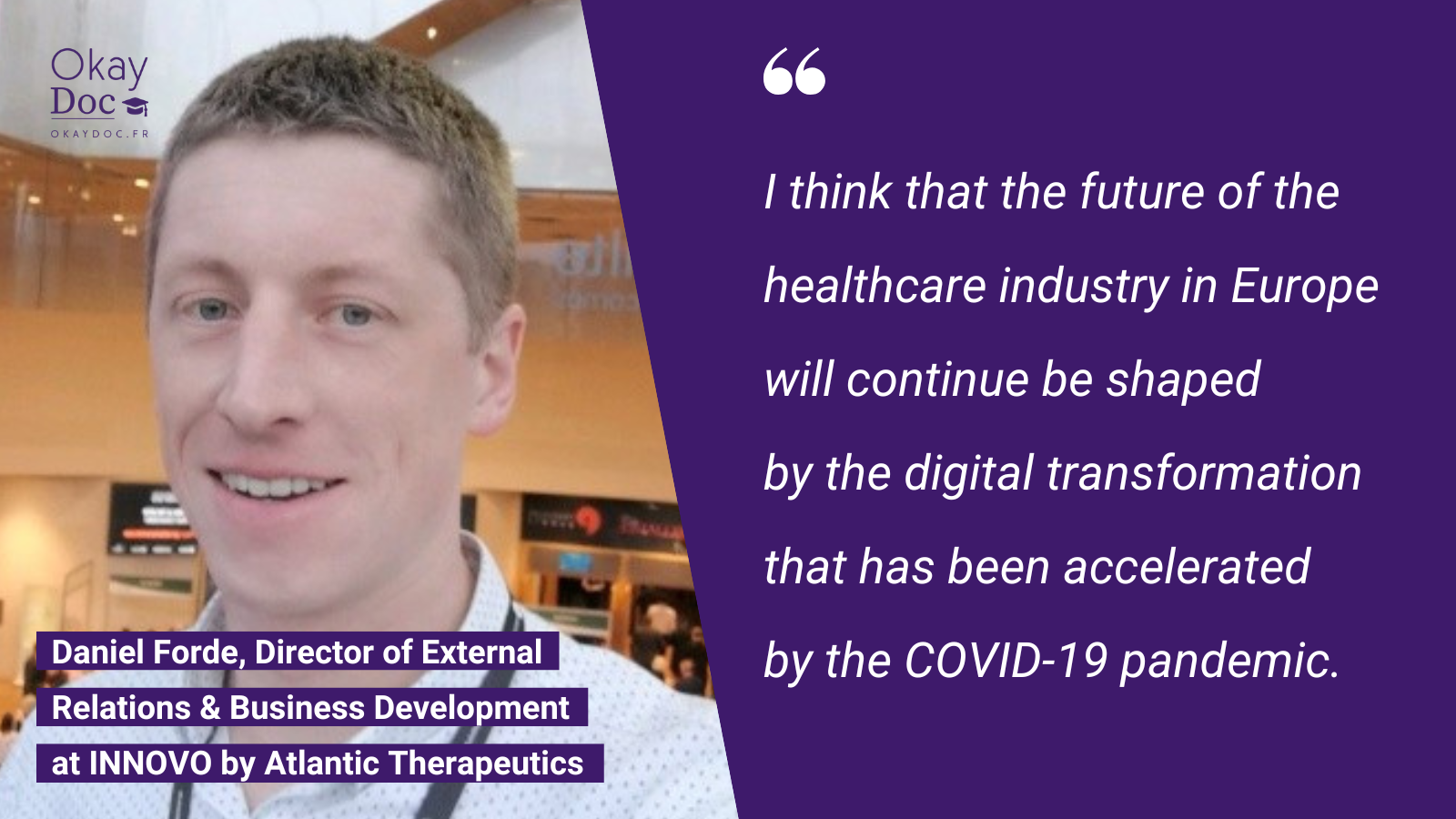 Atlantic Therapeutics, a growing company based in Ireland and the United States, has developed INNOVO®, a solution specialized in the treatment of incontinence for women. INNOVO represents a major advance in medical research by offering a safe and effective solution. Daniel Forde, Director of External Relations and Business Development at INNOVO by Atlantic Therapeutics, gave an interview to Okay Doc this week.
List of questions
Could you briefly introduce your company, its area of expertise and its products?
Daniel Forde: Based in Galway, Ireland and Boston, USA, Atlantic Therapeutics develops and markets INNOVO®, an FDA-Approved, CE-marked treatment for women suffering from Stress Urinary Incontinence. The company's mission is to improve the quality of life of millions of people each year, by enabling them to restore and strengthen their pelvic health, thus regaining the confidence and control to lead active lives. Atlantic Therapeutics has attracted both international VC investment and enterprise grant funding and is experiencing high growth, establishing INNOVO® as the leading Femtech solution to treat SUI. For more information, please visit www.myinnovo.com.
How is your company positioned in the healthcare market?
Daniel Forde: It varies from country to country, depending on where the patient is presenting for treatment. In France, there is a very high societal awareness of the impact of Stress Urinary Incontinence, as evidenced by the provision of pelvic floor physiotherapy to every mother post-partum. There's a recognition that Stress Urinary Incontinence is not a normal part of aging or motherhood, and for that reason, interventions like INNOVO are reimbursed by the Assurance Maladie when prescribed by a clinician.
In the US, there is a very low presentation rate for treatment of Stress Urinary Incontinence. Most women are simply managing the problem using pads and liners. We have received an approval from the FDA to market INNOVO direct to consumer, without needing a prescription, and so we make INNOVO available for direct purchase through our website www.myinnovo.com. As awareness of INNOVO grows, we are now also seeing increased adoption amongst clinicians who are seeking a safe and effective intervention for their patients.
Do you collaborate with other companies or universities in the research and development of your development of your innovative healthcare products?
Daniel Forde: The technology underpinning INNOVO was developed in collaboration with University College Dublin (UCD), Ireland and then licensed to what is now Atlantic Therapeutics. UCD receives royalties on every sale of INNOVO, and we continue to have a strong relationship with the university.
In addition, we have also carried out further research and development with the Bernal Institute at the University of Limerick, thanks to the support of Enterprise Ireland.
How does your company contribute to innovation in the healthcare sector?
Daniel Forde: INNOVO is the first major innovation in the treatment of Stress Urinary Incontinence in several years. Following the very strong response from consumers to INNOVO, we are now working with public and private healthcare systems in France, the UK, and the US to make INNOVO as accessible as possible as an intuitive, cost-effective, clinically proven intervention.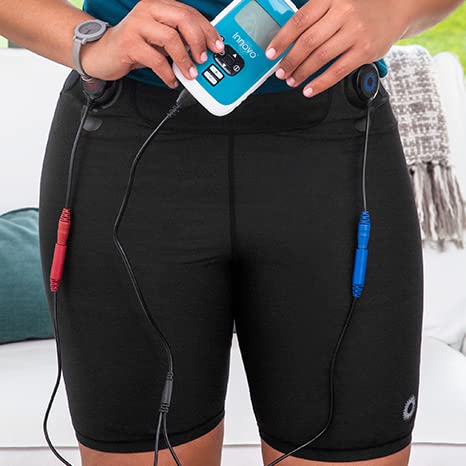 What skills and qualifications are you looking for in candidates?
Daniel Forde: We are a small and nimble organisation, but as a medical device company we are also operating in a regulated industry, so we are looking for candidates who have a mix of knowledge and experience of medical devices, but who are comfortable with a fast-moving, challenging environment that demands resilience and confident decision making.
What difficulties do you encounter in recruitment, and how do you deal with them?
Daniel Forde: We are headquartered in Galway, Ireland, which is one of the major hubs for the medtech industry in Europe, so there is always lots of competition for talent.
We have worked hard to put in place a strong and supportive culture, coupled with a focus on our core values: resilience, confident decision making, agility, pro-active collaboration, innovative thinking, and a success mindset. This has helped us to differentiate Atlantic Therapeutics as a modern, flexible employer, with a focus on outcomes rather than output.
How does your company recruit researchers to develop new treatments and new treatments and cutting-edge technologies in the healthcare field?
Daniel Forde: Our current focus is on raising brand awareness for INNOVO as a safe, effective, clinically proven treatment for Stress Urinary Incontinence, and we are not actively engaged in early-stage research and development at present.
What advice would you give to young French researchers wishing to work in the field of medical research in Ireland?
Daniel Forde: I would strongly encourage young French researchers to connect with the Health Innovation Hub Ireland organisation (https://hih.ie/), which works across the health sector with healthcare professionals & businesses to creatively solve unmet clinical needs in the Irish healthcare system and improve patient care.
How do you see the future of the healthcare industry in Europe?
Daniel Forde: I think that the future of the healthcare industry in Europe will continue be shaped by the digital transformation that has been accelerated by the COVID-19 pandemic. The adoption of new technologies such as telemedicine, electronic health records, cloud computing, machine learning and internet-connected devices can improve the efficiency, quality and accessibility of health care services, and accelerate the consumerisation of healthcare. 
However, there are also challenges and barriers to overcome, such as data privacy and security, interoperability and integration, regulation and governance, workforce skills and culture change. The healthcare industry will need to collaborate with other sectors and stakeholders to address these issues and create a more resilient and sustainable health system for the future.

With the increasing demand and competition for skilled health workers, cost-effective interventions like INNOVO that help to reduce the burden of in-clinic visits will be increasingly valued by healthcare systems. The healthcare industry will also need to respond to the changing needs and expectations of patients and consumers, who are seeking more personalized, preventive and participatory care.

👉 Okay Doc: Need to innovate in the Healthcare Pharma or medical research sector? Okay Doc is here for you! Our recruitment firm in Healthcare Pharma and our e-health consulting agency are at your disposal to offer you the latest innovations adapted to your organization. Contact us now at contact@okaydoc.fr.